Second Album "We Are In Love":
Queen Liliʻuokalani Songs Collection Volume 2
There are 17 songs for your enjoyment; these consist of one gospel song, two ancient songs in praise of Queen Liliuokalani and 14 songs composed by the queen herself.
Hiliu is excited to present a variety of arrangements on this album, include traditional Hawaiian instruments in addition to piano, guitar, ukulele, and other stringed instruments which Liliuokalani adored. A brass band (imagine the Royal Hawaiian Band) is invited to participate in the recordings, as players of wind instruments and choirs with members of all ages.
They also hope this album will be recognized for its significant artwork, not only in Hawaii but Worldwide.
Awards
International New York Film Festival (May 5, 2021) Selected
Los Angeles Film Awards (January 28, 2021) Quarter-Finalist
Global Film Festival Awards (December 30, 2020) Selected
Global Music Awards (January 6, 2021) Silver Medal Winner (Outstanding Achievement) instrumentals/instrumentali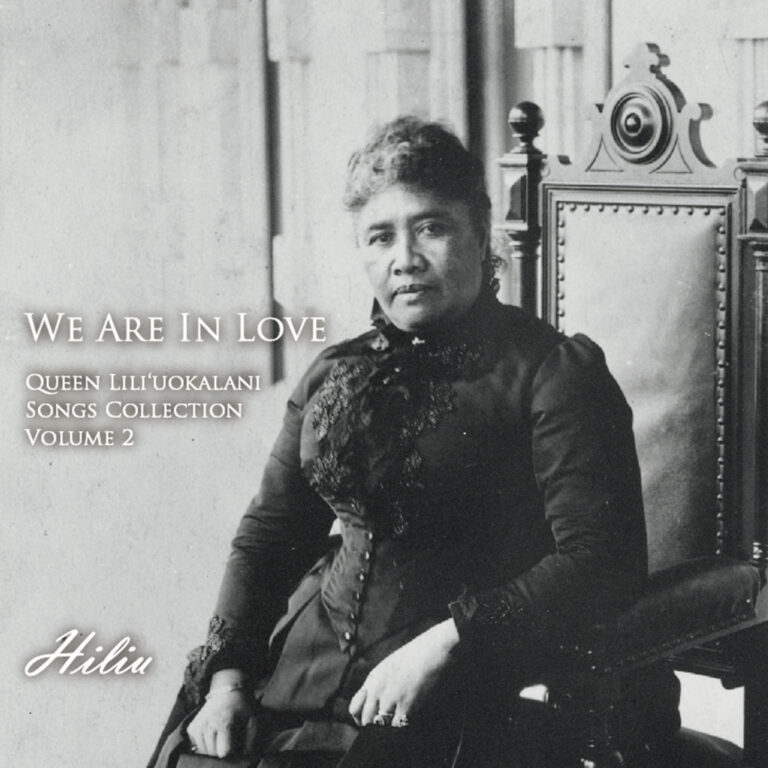 Aloha ʻOe (Instrumental)
Kumulipo
Puīa Ka Nahele
Kokōhi
Ka Wiliwili Wai
ʻ Anapau
Pauahi ʻO Kalani
Manu Kapalulu
Hoʻonani I Ka Makua Mau – Doxology –
Ke Aloha O Ka Haku – The Queen's Prayer –
He Aliʻi Nō Wau (Instrumental)
Tūtū
O Lanakila Ke Kaʻaahi Aliʻi
Hele A Kālaʻe
Liko Pua Lehua
The Queen's Jubilee
Kāua ʻO ʻOe E Ke Aloha
HMCD-1002/ JAN 4582466931518 / UPC 756029459021
First Album "Be Still My Heart":
Queen Liliʻuokalani Songs Collection Volume 1
https://hiliumusic.square.site/
Hiliu's freshman album releasing in December 2019, "Be Still My Heart" was selected for the playlist at Aloha Joe (a radio station in Hawaii) and was also promoted and featured in magazines.
This album was a finalist for a Nā Hōkū Hanohano Award, despite the fact that "Be Still My Heart" was Hiliu's very first album.
Awards
Nā Hōkū Hanohano Award 2020 Finalist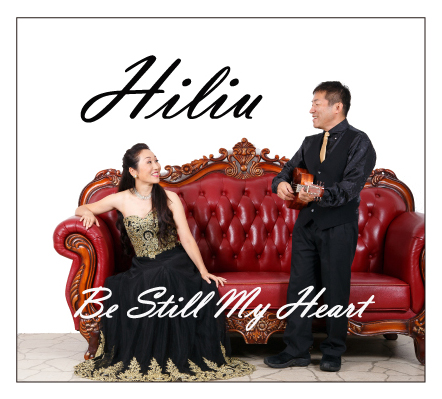 Kani Ka Pū
He Mele Lāhui Hawaiʻi
Ahe Lau Makani
Nani Haili Pō I Ka Lehua
Ka 'Ōiwi Nani
Lili'uokalani
Puna Paia 'A'ala
Nani Nā pua Ko'olau
Ka Hanu O Hanakeoki
Liliʻu Ē
By and By Hoʻi Mai ʻOe
Ka Makani Lawakua
Be Still My Heart
HMCD-1001/ JAN 4582466931501 / UPC 631112284059
2019年に発表したデビューアルバム 「Be Still My Heart」は、新人アーティストにも関わらず、ハワイのグラミー賞と言われるNā Hōkū Hanohano Awardsのファイナリストにノミネートされる。